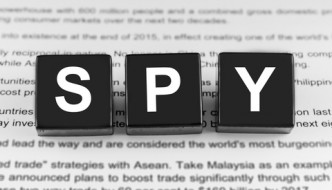 WARNING: Do not use these apps illegally. Check for compliance with local law. Do not monitor and track individuals without their knowledge (without prior explicit consent obtained). It is illegall to do so.
Mobile technology has advanced significantly over the past years. No longer is this handy gadget just for calling, now we have a high definition camera, GPS, and computer all rolled into one tiny portable package.
Cell phone spy software is now available and can turn this powerful device into the perfect tool to monitor the activities of a child, spouse or employee.
Always Stay Within Legal Boundaries
This sounds too good to be true especially in cases when you're trying to learn the truth about errant child or deviant colleague. The idea that you can just download application and have a full record of their location, text messages, calls and even record the sound around the device can be tempting.
[Also Read: 10 Effective Tips For Preventing Cell Phone Spyware]
But it is important to remember that just like the government:
Get Permission – We cannot infringe on someone's privacy without their permission!
Own It – This program can be loaded only onto asset that you own or are paying for the service.
Informed Employee – If your company provides a phone to an employee you are fully within your rights to track its use and listen in the conversations during business hours as long as he/she is informed about this.
No Need For Underage – If your family has a joint plan that you pay for then you can also monitor the activities on those devices. However, you are legally obliged to inform your spouse about this but not your under age children.
1. Finding A Reliable Spy Software Company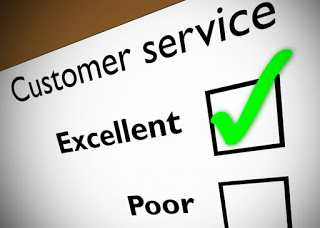 There are already several programs on the market but some of these are not from reliable sources.
Selecting a reputable one to provide such product is important as you do not want to give someone an avenue to steal your personal information (banking passwords & other vital stuff).
When looking for this type of product a quick internet search will provide you with a list of several companies. However, do not just pick the first one that comes up on your browser.
Instead, do your own personal research and focus on following aspects:
Professional Website – Take your time to look at each site and see if it is professionally done.
Guarantee & Cancellation Of Subscription – Make sure there are clear conditions for cancellation of your purchase as well as phone numbers, user reviews and financial guarantees.
Social Media Presence – Business that is fully integrated into social platforms is also likely to be more reputable than a short one page site with no likes and shares.
Working Support & Contact Info – When you've narrowed your search to a few companies, just verify that their contact number and email information is legitimate, read through customer feedback and look for recommendations!
2. Picking Compatible Software With Features Suitable For Your Needs
Once you have selected a company you need to review the products that they have available. Think about the reasons why you are looking for this type of application.
Do you want to track your children?
Are you trying to catch an unfaithful spouse?
Or monitor an employee?
Always look at the tools that the concrete product has and whether it will work for your purposes. What is more, check whether the concrete brand is compatible with your cell phone operating system.
A variety of features are available in spy software such as:
Stealth Camera
Text Message & Social Media Tracking
Call Monitoring
GPS Tracking
Access To Photo, Video, Gmail & YouTube
Messenger App
Application Blocking
SMS Command Options
Instant Monitoring
Each of these allows you to track different functions and will work well for your spy needs.
3. Make Sure It Is Affordable From Short & Long Term Perspective
No matter how many features the product has. If it is going to cost too much money then it may be best to just focus on individual aspects that you need. Check out what it will cost you for one license and whether there are additional fees after the initial purchase.
[Check Out: 8 Best Cell Phone Tracker Apps That Will Help You Find The Truth]
Be careful of add-on costs such as live monitoring. It allows you to track the location of phone in real time and you will have live access to its screen as well but usually there is an additional yearly cost for that feature.
Please Note: Look at both the short term investment to purchase concrete product and the long term costs in other fees.
4. Check Out Real User-Based Reviews
When selecting a spy software one of the best ways how to choose such program is to analyze what customers have to say about it. A legitimate site should have these from actual users.
Look for names and locations to be listed with the feedback and take the time to read both the good and bad ones.
Please Note: Be cautious if there are only positive reviews, no company is perfect and if all are only positive they may not be real at all.
5. Go Through Complaints & Judge Them Wisely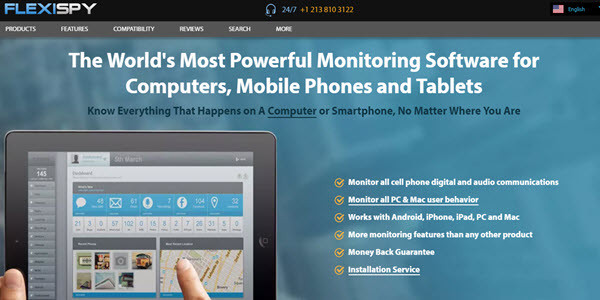 After read both the good and the bad user responses you should be able to form your own opinion based on what you already have founded out. For example, if there are several complaints about not being able to reach a customer service representative then there may be a legitimate issue.
[Also Read: Review Of mSpy App: The Truth Is Revealed]
Look at how the company has responded to those issues and try their number to see if a real person answers your call or how long will you have to wait for actual response.
To Sum Up
The technology is available now to turn a cell phone into a high tech spy gadget. Tracking software can be loaded onto any device to cover the activities of an employee, child or spouse.
When picking a product make sure to choose a reliable company, go through features it offers, review the cost and then see what other customers have to say about it.
By following all these recommendations you can find the best choice to meet your monitoring needs. In that case you can establish a working relationship with a reputable business that will provide support for your questions.
Latest posts by David Breckejn (see all)