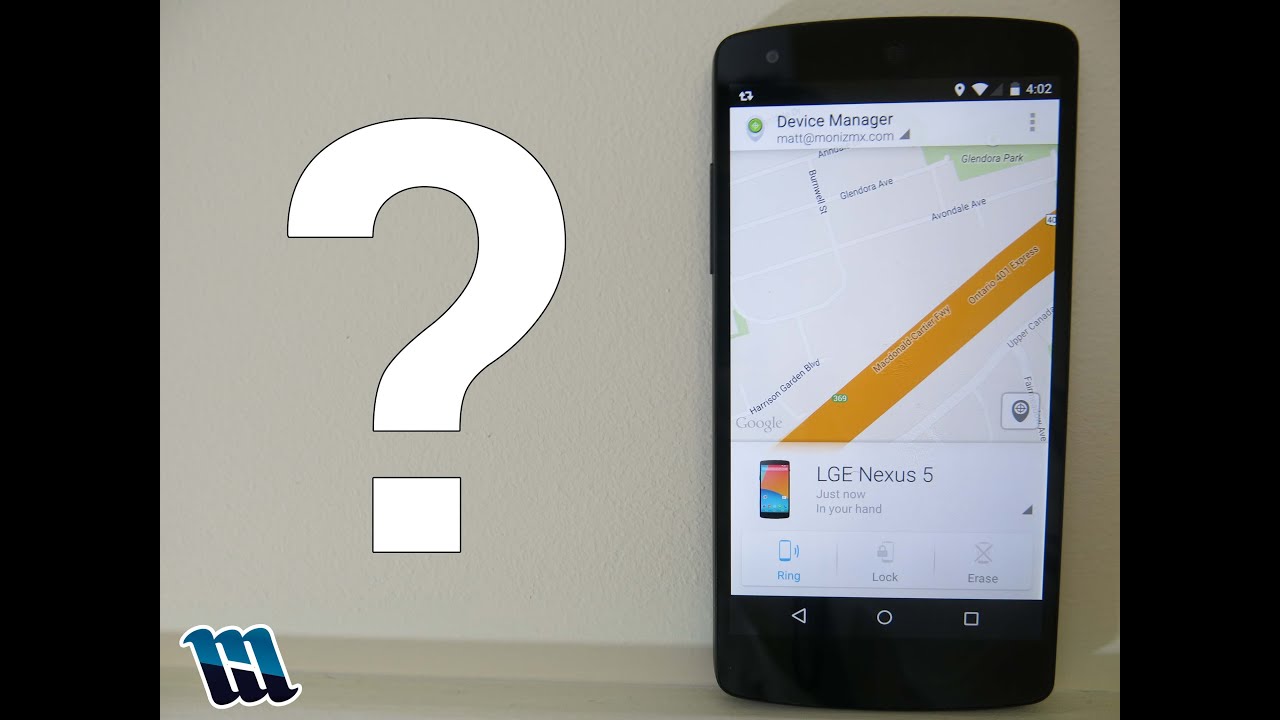 If you're like most people, lose your phone and you will feel like you need to go on life support to survive.
Before you totally lose control, it might be wise to take precautionary measures to help locate it if you become a victim of theft or accidental loss.
There are a lot of apps to choose from but be forewarned that with many of them you need to install them before anything bad happens.
[Hey, Make Sure To Read: 8 Best Cell Phone Tracker Apps That Will Help You Find The Truth]
However, if you wait until something bad occurs, there's still hope. There are software available than can assist, even if you're the worst kind of procrastinator. Isn't technology wonderful?
Here are 6 awesome applications that will enable you to track your Android if it's lost or stolen:
1) Where's My Droid – Free
Main Features:
Make It Noisy – This app uses a text message to turn up the ringer volume on your phone and make it ring to help to find it, even if you have it set to silent mode.
Locate It – With another text you can get the GPS location.
Remote Access – There's also a web based Commander option that will let you remotely control your mobile device.
An upgrade to the Pro version ($3.99) will allow you to:
Take Pictures
Lock It
Even Wipe It Clean
Last option is the best if you want to prevent theft of sensitive information.
Official Website: WheresMyDroid.com
Rated: 4.5/5
2) Seek Droid – Free
(This version only works with custom agent accounts!)
Main Features:
Tracking – You'll be able to locate devices on a map very easily.
Call Logs – Be always few clicks away from history of outgoing as well as incoming calls.
Remote Access – You can lock it, even remotely wipe its entire content.
Alarm – You can set off your alarm with a simple message.
Additional stuff available with a monthly subscription such as:
Multiple Control – It will let you manage multiple devices with one account, good if you have tablets and phones.
Location History – You will be able to see whole history of its movement on a map.
Area Fencing – You will receive simple notification if it leaves or enters certain areas.
Price: Full version of this app costs $4.99.
Official Website: SeekDroid.com
Rated: 4.4/5
3) Cerberus – Free Trial
Main Features:
Cover More – You can add up to 5 mobile gadgets.
SIM Card Checker – Get a message always when SIM card is changed on the target phone.
Discover Location – Easily lets you track and locate these.
Make It Noisy – Starts a loud alarm even when set to silent mode.
Data Control - You can wipe its internal memory & lock it.
Bug It – You can even record audio.
Track Calls – Get a list of the last calls sent and received!
Hide It – No one will notice this software in the list of applications.
Price: $4 for lifetime license.
Official Website: CerberusApp.com
Rated: 4.5/5
4) Locate My Droid – Free
Main Features:
Find Its Location – Always get the correct position of your target.
Interactive Positioning - You can track it through an online map.
Battery Friendly – The developers of this app state that it will not drain your battery completely as it uses energy only when you actively look for the phone.
User Reviews:
People indicate that it is buggy and doesn't always function properly.
They have complained that it has often been inaccessible.
Official Website: LocateMyDroid.com
Rated: 3.9/5
[Also Read This: 10 Effective Tips For Preventing Cell Phone Spyware]
5) Kaspersky Mobile Security App – Free Trial
Except tools mentioned below, this one offers solid antivirus protection as well.
Main Features:
Anti Theft Security - You can easily lock the target device and find out its location.
Wipe It Clean – If you have lost your phone with vital personal as well as business information you can remotely erase these data.
Alarm – It will make loud sound so it is much easier to locate.
Upgrade for $4.95 to add premium tools like:
Web Protection – From malicious & phising webpages.
Privacy – You will be able to hide information from anyone that uses it.
Official Website: Kaspersky.com
Rated: 4.6/5
[You Might Want To Read: Ultimate Guide To Free Background Check With Tips And Tricks]
6) Plan B – Free
Lets you find your mobile device even if you haven't installed any tracking app!  This program will send the location directly to your Gmail inbox.
Main Features:
Locate – Get the correct and precise position of your lost gadget.
Reliable – It has been developed by reputable company Lookout Inc.
Other Protection – What is more, there is possibility to update this software in order to get great Lookout antivirus and security tools.
Great solution for those that have yet to install any anti-theft applications!  A true Plan B!
Official Website: Blog.Lookout.com
Rated: 3.9/5
Further Resources
Latest posts by David Breckejn (see all)