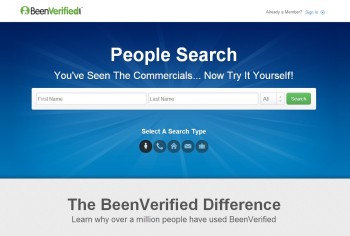 There's all kind of stuff floating around about everyone.
Every time we fill out any kind of application, get a speeding ticket, sign up on a social network, get a mortgage and more, all that becomes a part of the volumes of public records.
[Check Out: Ultimate Guide To Free Background Check With Tips And Tricks]
Beenverified offers an easy to understand way to get information from these. Thanks to this company you can access this publicly recorded info quickly from the convenience of your home, even your smartphone.
What is more, it can help you if you've ever had an uncomfortable feeling about someone and wished you could find out more about them.
How To Do Free Background Checks With Beenverified
Most background verification sites do not offer any type of free stuff. However, you can get these when you sign up for this website's 1-week trial period.
If you just want to do a few checks and don't feel like you have a need for their subscription, this is a great way to get the information you want without any costs whatsoever. Keep in mind that you do have to enter your credit card details and there can be a $2.00 charge, which will be reversed, so they can make sure it is valid.
However, you will not be charged for the service as long as you cancel before the 7 day period ends. They offer a toll-free number for you to call to make it easy to remove in no time.
Get More Info With Their App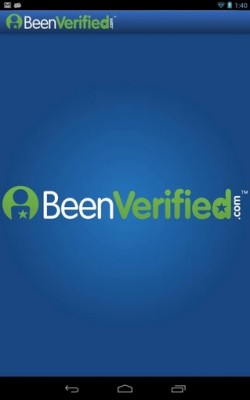 If you don't have a credit card or just don't want to put your billing info online you can also get free background checks by downloading the Beenverified application for your smartphone or tablet.
With this app you can run 1 person completely cost-less every month. What is more, it is available for:
This is a really neat way to get the information you want right away. You can run checks in an instant and get full access to stuff like criminal records, social networks, and more.
What's The Subscription Cost?
This company offers 3 different options but there are conflicting reports of the cost. On their main page it states rates of:
$29 Per Month
$72 For 3 Months
$96 For 6 Half A Year
However on the subscribe page (available below) it states rates of:
$19.62 Per Month
$44.62 For 3 Months
$59.62 For Half A Year
Your plan will be automatically renewed at the end of your subscription unless you decide to cancel. You can do so with your trial membership and/or your paid membership by contacting their toll free number.
How To Get Signed Up
You can create an BeenVerified account at its official website (See the link below image on the right). There you'll be able to choose your service plan and submit your credit card details.
[Also Read: 8 Best Cell Phone Tracker Apps That Will Help You Find The Truth]
Alternately, on the free trial page you can enter the name of the first person you'd like to check on and after retrieving the info you will be prompted to enter your details.
You will be asked to choose a plan that will go into effect if you do not cancel before the 7 day trial ends.
Instructions For Opting Out
It offers you the opportunity to prevent having your information returned when a search is done on you.
Step 1 – You need submit your name as the record to be searched on the provided Opt Out page.
Step 2 – Once that record is shown, you simply select the record you wanted removed and click the link.
Step 3 – You will need to give your email address and will be sent a link to confirm the action.
Most Common Complaints
[Read More: 10 Effective Tips For Preventing Cell Phone Spyware]
As a consumer it is always important to be very careful about giving out your credit card details and there have been several complaints filed about this company and their services.
Delay In Cancelling – These mostly relate to the fact that accounts are not getting stopped after the 7 day trial and users are being billed for monthly subscription that they did not want. However, it does appear as though most of these charges have been successfully reversed.
Additional Costs – You should also know that to access some of the information, you will be asked to pay extra charges for "premium" services. It can also cost more to download and print out reports as well as being able to see felonies on criminal records.
You may want to speak with their customer service representatives to find out what the premium charges cover.
Further Resources
Latest posts by David Breckejn (see all)